A Little History
JEFFERY SHEPHERD AND LINDA GREEN MET WHILE ATTENDING "INDIANA UNIVERSITY." ALTHOUGH LINDA WAS STUDYING OPERA, SHE MADE A SMOOTH TRANSITION INTO JAZZ AND POP MUSIC WHILE UTILIZING HER OPERA TECHNIQUES. HAVING STUDIED CLASSICAL AND PLAYED JAZZ PIANO, JEFFERY IS ABLE TO CREATE AND COMMUNICATE IDEAS IN NEW AND UNIQUE WAYS. AS AN ACCOMPLISHED PIANIST AND KEYBOARDIST, JEFFERY HAS WORKED ON SHOWS WITH, "ERIC KLOSS, GROOVER WASHINGTON JR. , PEACHES AND HERB, MELBA MOORE, AND THE WILLIAMSPORT PENNSYLVANIA SYMPHONY ORCHESTRA." AS AN ACCOMPLISHED PERFORMER IN THEATER, POP AND CASINO SHOWS, LINDA HAS ALSO TAUGHT VOICE AT VARIOUS MUSIC SCHOOLS. THE DUO BEGAN WORKING AND BUILDING A WELL RESPECTED REPUTATION IN THE PHILADELPHIA AREA. AFTER STARTING AS A DUO , THE GROUP EXPANDED AND BEGAN PLAYING LARGER ROOMS. THE GROUP WORKED UP AND DOWN THE EAST COAST, INCLUDING ATLANTIC CITY CASINOS AND CRUISES OFF THE COAST OF FLORIDA. "SHEPHERD-N-GREEN" NOW RESIDE AND WORK IN THE FLORIDA AREA AS A DUO. THEY FOUNDED "SHEEN PUBLISHING" IN 1995 AS ASCAP MEMBERS AND PRODUCED TWO INDEPENDENT CDs ("I'M THE ONE YOU NEED" AND "CAN'T LET IT GO") ON "NIQUE" LABEL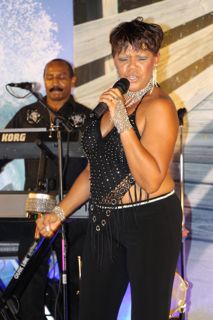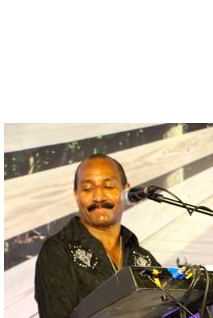 Shepherd-N-Green CV

Jeffery Shepherd
Linda Green-Shepherd
321 213-9901
Port St. Lucie, Fl. 34952 USA
sheentracks@aol.com
www.shepherd-n-green.com

Profile:
Shepherd-N-Green is a duo consisting of keyboards, vocals and some trumpet.
Music is all live with a drum machine and no tracks. The duo can give a show, keep people dancing or have people just sit back and listen. Music consists of Pop, Disco, Motown, Top 40, Show tunes and Jazz.

Career History:
Atlantic City Casinos-
Caesars Palace
Resorts International
Harrahs
Tropicana
Hotels-
Red Carpet Inn
Holiday Inn
Sheraton
Ramada Inn
Club Med
Cruise Ships-
SS Norway
The St. Lucie (Gambling Ship)
Bahamas Celebration
MSC Divina
Grand Celebration

Shared Stage With-
Commodores
Clarence Clemens
Grover Washington Jr.
Peaches & Herb
Skills:
Piano, Keyboards, Vocals, Trumpet, Song Writing, Song Arranging, Music Recording, Sound Engineering, MC, DJ and Dance.

Major Achievements:
Worked with- Carl Garner of the "Coasters."
Clarence Clemens of "Bruce Springsteen's Band"
Commodores
Started "Sheen Publishing" 1995
Produced and wrote two independent CDs
Produced and wrote sound tracks for two independent movies.
Music director and vocal coach for "Shiloh Musical Theater."
Music director- Mt Moriah Baptist Church Philadelphia.
Unity of Port St. Lucie, Florida
Sunrise Baptist Church of Port St. Lucie, Florida
Ascap member
Billboard Song writing award 1995.

Education:

Settlement Music School, Philadelphia Pennsylvania
Indiana University of Pennsylvania, Indiana Pennsylvania